Funeral Homes in Albemarle NC
Whether looking for affordable Funeral Options or Cremation Services, Southern Piedmont Cremation Services is your local cremation provider located near Albemarle NC, and can service and cater to the families in the surrounding communities such as Locust and Norwood NC.
Albemarle NC Funeral Homes
While there may be other reputable local Funeral Homes in Albemarle NC serving families, Southern Piedmont Cremation Services is there for you and stands by you every step of the way to ensure we give your loved one an honorable Funeral Service.
AllowSouthern Piedmont Cremation Services the chance to serve your family. Contact us today to learn more about our Affordable Low-Cost Options.
The Southern Piedmont Cremation Services Team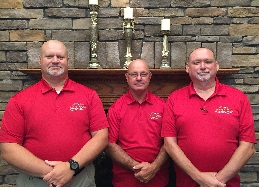 Frequently Asked Questions – Funerals Albemarle NC
What are the job duties of funeral directors?
Funeral directors are licensed professionals who specialize in each part of funerals and all related services. They plan the visitations and ceremonies, prepare the deceased, provide support to the family, and make sure all the family's wishes are fulfilled. They also assist families with any legal or insurance-related paperwork and take care of the removal and transportation of the deceased. Funeral directors have experience helping grieving families and provide them with additional resources and recommendations for their journey through grief.