Cremation Services in Midland NC
Whether looking for affordable Funeral Options or Cremation Services, Southern Piedmont Cremation Services is your local cremation provider located near Midland NC, and can service and cater to the families in the surrounding communities such as Locust and Harrisburg NC.
Midland NC Cremation Providers
While there may be other reputable local cremation services in Harrisburg NC serving families, Southern Piedmont Cremation Services is there for you and stands by you every step of the way to ensure we give your loved one an honorable Funeral Service.
Allow Southern Piedmont Cremation Services the chance to serve your family. Contact us today to learn more about our Affordable Low-Cost Options.
The Southern Piedmont Cremation Services Team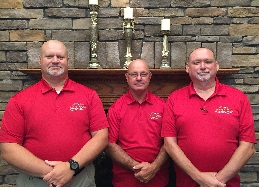 Frequently Asked Questions – Cremations Midland NC
Can I transport cremated remains myself?
Yes, you are within your rights to personally transport cremated remains. Your funeral director can provide you with a copy of the burial transit permit (or similar document) which should accompany the cremated remains for identification purposes.
Generally, cremated remains may be hand carried on most airlines as long as the proper documentation is brought and the urn/container is able to be x-rayed at security. The airline should always be contacted first to determine the paperwork they require for transporting cremated remains. In addition, if you are travelling internationally, the country you are entering may require additional paperwork. Your funeral director can assist you in contacting the country's consular offices to determine their specific requirements.