Funeral Homes in Red Cross NC
Whether looking for affordable Funeral Options or Cremation Services, Southern Piedmont Cremation Services is your local cremation provider located near Red Cross NC, and can service and cater to the families in the surrounding communities such as Locust and Oakboro NC.
Albemarle NC Funeral Homes
While there may be other reputable local Funeral Homes in Albemarle NC serving families, Southern Piedmont Cremation Services is there for you and stands by you every step of the way to ensure we give your loved one an honorable Funeral Service.
AllowSouthern Piedmont Cremation Services the chance to serve your family. Contact us today to learn more about our Affordable Low-Cost Options.
The Southern Piedmont Cremation Services Team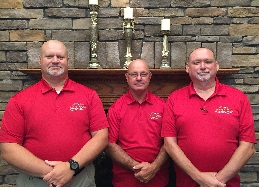 Frequently Asked Questions – Funerals Red Cross NC
Is it possible to have a traditional funeral if someone dies of AIDS?
Yes, A person who dies of an AIDS-related illness is entitled to the same service options afforded to anyone else. If public viewing is consistent with local or personal customs, that option is encouraged. Touching the deceased's face or hands is perfectly safe.
Because the grief experienced by survivors may include a variety of feelings, survivors may need even more support than survivors of non-AIDS-related deaths.