Funeral Homes in Rockwell NC
Whether looking for affordable Funeral Options or Cremation Services, Southern Piedmont Cremation Services is your local cremation provider located near Rockwell NC, and can service and cater to the families in the surrounding communities such as Granite Quarry and Misenheimer NC.
Rockwell NC Funeral Homes
While there may be other reputable local Funeral Homes in Rockwell NC serving families, Southern Piedmont Cremation Services is there for you and stands by you every step of the way to ensure we give your loved one an honorable Funeral Service.
Allow Southern Piedmont Cremation Services the chance to serve your family. Contact us today to learn more about our Affordable Low-Cost Options.
The Southern Piedmont Cremation Services Team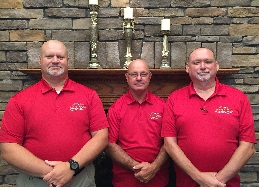 Frequently Asked Questions – Funerals Rockwell NC
Why are funerals so expensive?
When compared to other major life cycle events, like births and weddings, funerals are not expensive. A wedding costs at least three times as much; but because it is a happy event, wedding costs are rarely criticized.
A funeral home is a 24-hour, labor-intensive business, with extensive facilities (viewing rooms, chapels, limousines, hearses, etc.), these expenses must be factored into the cost of a funeral.
Moreover, the cost of a funeral includes not only merchandise, like caskets, but the services of a funeral director in making arrangements; filing appropriate forms; dealing with doctors, ministers, florists, newspapers and others; and seeing to all the necessary details.
Contrary to popular belief, funeral homes are largely family-owned with a modest profit margin.