Funeral Homes in Ansonville NC
Whether looking for affordable Funeral Options or Cremation Services, Southern Piedmont Cremation Services is your local cremation provider located near Ansonville NC, and can service and cater to the families in the surrounding communities such as Norwood and Wadeboro NC.
Ansonville NC Funeral Homes
While there may be other reputable local Funeral Homes in Ansonville NC serving families, Southern Piedmont Cremation Services is there for you and stands by you every step of the way to ensure we give your loved one an honorable Funeral Service.
Allow Southern Piedmont Cremation Services the chance to serve your family. Contact us today to learn more about our Affordable Low-Cost Options.
The Southern Piedmont Cremation Services Team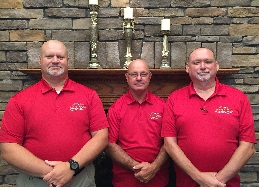 Frequently Asked Questions – Funerals Ansonville NC
My relative wants to be buried in our home country, how is this arranged?
The steps necessary to transport a deceased person internationally varies depending on the requirements of the country that is the intended destination. NFDA maintains a comprehensive international shipping directory on its website with the most current regulations and contact information for individual countries' consular offices. See your NFDA funeral director for more information; he or she can help guide you through the process of sending your loved one home.