Cremation Services in Ansonville NC
Whether looking for affordable Funeral Options or Cremation Services, Southern Piedmont Cremation Services is your local cremation provider located near Ansonville NC, and can service and cater to the families in the surrounding communities such as Norwood and Wadesboro NC.
Ansonville NC Cremation Providers
While there may be other reputable local cremation services in Ansonville NC serving families, Southern Piedmont Cremation Services is there for you and stands by you every step of the way to ensure we give your loved one an honorable Funeral Service.
Allow Southern Piedmont Cremation Services the chance to serve your family. Contact us today to learn more about our Affordable Low-Cost Options.
The Southern Piedmont Cremation Services Team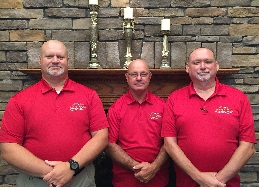 Frequently Asked Questions – Cremations Ansonville NC
Where can I scatter cremated remains?
There are several considerations prior to scattering cremated remains. Be careful to first remember that scattering is a final, irrevocable act. Be certain that you want to do this, realizing that the cremated remains cannot be retrieved.
If you want to scatter on public land, you must first consult with the town or other governing body to determine if this act is permissible. On private land, you must obtain permission from the landowner. If you do obtain permission, be selective when choosing the location for the scattering, using care to scatter in a private area. It is important to not infringe upon the rights of others who may not be comfortable with human remains being scattered in a common area.
Some persons express the desire to scatter cremated remains on the grave of another relative at a cemetery. This practice is generally not allowed. Some cemeteries do have a designated area where a scattering may take place for a fee under their supervision. Consult with the officials at the cemetery to determine their allowable practices.
Should you desire to scatter cremated remains in an ocean, the U.S. Environmental Protection Agency (EPA) requires this act must be performed a minimum of three nautical miles offshore. Requirements for scattering cremated remains in lakes and inland waterways can be found by contacting regional offices of the EPA or state authorities. Your NFDA funeral director can assist you in obtaining the required information.