Funeral Homes in Badin NC
Whether looking for affordable Funeral Options or Cremation Services, Southern Piedmont Cremation Services is your local cremation provider located near Badin NC, and can service and cater to the families in the surrounding communities such as Norwood and Albemarle NC.
Badin NC Funeral Homes
While there may be other reputable local Funeral Homes in Badin NC serving families, Southern Piedmont Cremation Services is there for you and stands by you every step of the way to ensure we give your loved one an honorable Funeral Service.
Allow Southern Piedmont Cremation Services the chance to serve your family. Contact us today to learn more about our Affordable Low-Cost Options.
The Southern Piedmont Cremation Services Team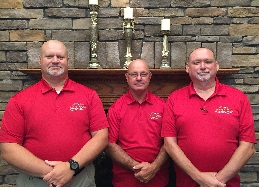 Frequently Asked Questions – Funerals Badin NC
What determines the cost of a funeral?
The cost of a funeral is determined primarily by the type of services and merchandise selected. Your funeral director will provide you with a copy of their General Price List prior to your making any selections. This price list will detail the various types of services available and the cost for each. In addition, if your arrangements involve the selection of a casket or outer burial container, you will be shown the price list for each prior to making a selection.
Prior to completing the funeral arrangements, your funeral director will prepare an itemized list of all of your selections for services, merchandise and any charges from outside parties that are being paid through the funeral home. Be sure to ask any questions you may have; your funeral director is there to help ensure you are comfortable with your selections.