Cremation Services in Badin NC
Whether looking for affordable Funeral Options or Cremation Services, Southern Piedmont Cremation Services is your local cremation provider located near Badin NC, and can service and cater to the families in the surrounding communities such as Albemarle and New London NC.
Badin NC Cremation Providers
While there may be other reputable local cremation services in Badin NC serving families, Southern Piedmont Cremation Services is there for you and stands by you every step of the way to ensure we give your loved one an honorable Funeral Service.
Allow Southern Piedmont Cremation Services the chance to serve your family. Contact us today to learn more about our Affordable Low-Cost Options.
The Southern Piedmont Cremation Services Team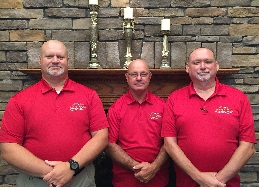 Frequently Asked Questions – Cremations Badin NC
Where else can I place cremated remains?
Cremated remains may be placed in a cemetery in a grave or in a columbarium niche. You can also purchase a keepsake in the form of a miniature urn, jewelry or other suitable object, where a portion of the cremated remains may be placed and shared with loved ones. Some people choose to purchase several keepsakes to share the cremated remains with multiple family members and friends.