Cremation Services in Misenheimer NC
Whether looking for affordable Funeral Options or Cremation Services, Southern Piedmont Cremation Services is your local cremation provider located near Misenheimer NC, and can service and cater to the families in the surrounding communities such as Richfield and Rockwell NC.
Misenheimer NC Cremation Providers
While there may be other reputable local cremation services in Misenheimer NC serving families, Southern Piedmont Cremation Services is there for you and stands by you every step of the way to ensure we give your loved one an honorable Funeral Service.
AllowSouthern Piedmont Cremation Services the chance to serve your family. Contact us today to learn more about our Affordable Low-Cost Options.
The Southern Piedmont Cremation Services Team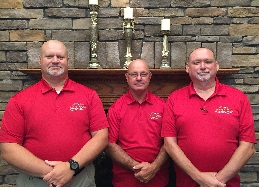 Frequently Asked Questions – Cremations Misenheimer NC
HOW POPULAR IS CREMATION?
The number of cremations in the United States has steadily risen from about 15% of deaths in the mid-90s to almost 50 percent in 2014. Cremation is often chosen because it's more simple and economical, allows more flexibility in funeral and memorial services, or uses less of our land resources than traditional earth burial.