Funeral Homes in Misenheimer NC
Whether looking for affordable Funeral Options or Cremation Services, Southern Piedmont Cremation Services is your local cremation provider located near Misenheimer NC, and can service and cater to the families in the surrounding communities such as Rockwell and Richfield NC.
Misenheimer NC Funeral Homes
While there may be other reputable local Funeral Homes in Misenheimer NC serving families, Southern Piedmont Cremation Services is there for you and stands by you every step of the way to ensure we give your loved one an honorable Funeral Service.
AllowSouthern Piedmont Cremation Services the chance to serve your family. Contact us today to learn more about our Affordable Low-Cost Options.
The Southern Piedmont Cremation Services Team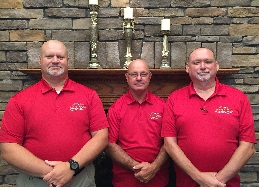 Frequently Asked Questions – Funerals Misenheimer NC
Do you have to have a funeral director to bury the dead?
In most states, family members may bury their own dead although regulations vary. However, most people find it very trying to be solely responsible for arranging the details and legal matters surrounding a death.
Why have a public viewing?
Viewing is part of many cultural and ethnic traditions. Many grief specialists believe that viewing aids the grief process by helping the bereaved recognize the reality of death. Viewing is encouraged for children, as long as the process is explained and the activity voluntary.