Funeral Homes in Salisbury NC
Whether looking for affordable Funeral Options or Cremation Services, Southern Piedmont Cremation Services is your local cremation provider located near Salisbury NC, and can service and cater to the families in the surrounding communities such as Faith and Granite Quarry NC.
Salisbury NC Funeral Homes
While there may be other reputable local Funeral Homes in Salisbury NC serving families, Southern Piedmont Cremation Services is there for you and stands by you every step of the way to ensure we give your loved one an honorable Funeral Service.
Allow Southern Piedmont Cremation Services the chance to serve your family. Contact us today to learn more about our Affordable Low-Cost Options.
The Southern Piedmont Cremation Services Team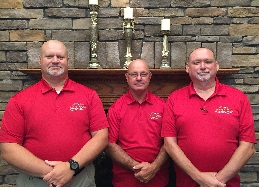 Frequently Asked Questions – Funerals Salisbury NC
What recourse does a consumer have for poor service or overcharging?
Funeral service is regulated by the FTC and state licensing boards. In most cases, the consumer should discuss problems with the funeral director first. If the dispute cannot be solved by talking with the funeral director, the consumer may wish to contact the Funeral Service Consumer Assistance Program. FSCAP provides information, mediates disputes, provides arbitration, and maintains a consumer guarantee fund for reimbursement of services rendered. (To contact FSCAP, call 708-827-6337 or 800-662-7666).