Cremation Services in Salisbury NC
Whether looking for affordable Funeral Options or Cremation Services, Southern Piedmont Cremation Services is your local cremation provider located near Salisbury NC, and can service and cater to the families in the surrounding communities such as Faith and Granite Quarry NC.
Salisbury NC Cremation Providers
While there may be other reputable local cremation services in Albemarle NC serving families, Southern Piedmont Cremation Services is there for you and stands by you every step of the way to ensure we give your loved one an honorable Funeral Service.
Allow Southern Piedmont Cremation Services the chance to serve your family. Contact us today to learn more about our Affordable Low-Cost Options.
The Southern Piedmont Cremation Services Team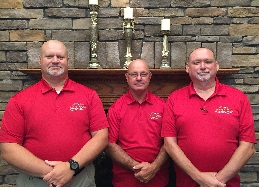 Frequently Asked Questions – Cremations Salisbury NC
HOW MUCH DOES CREMATION COST?
A reasonable price for direct cremation ranges from $900 to $1,200 depending on the region. Adding visiting hours, a funeral service, or casket can increase the price substantially. It makes no difference whether you buy a direct cremation from a funeral home or from a cremation-only business.
When a funeral home uses a third-party crematory, which is common, the cremation charge is usually between $200 and $400. Be sure to check if that charge is included in the quoted price for the cremation or if it's additional.